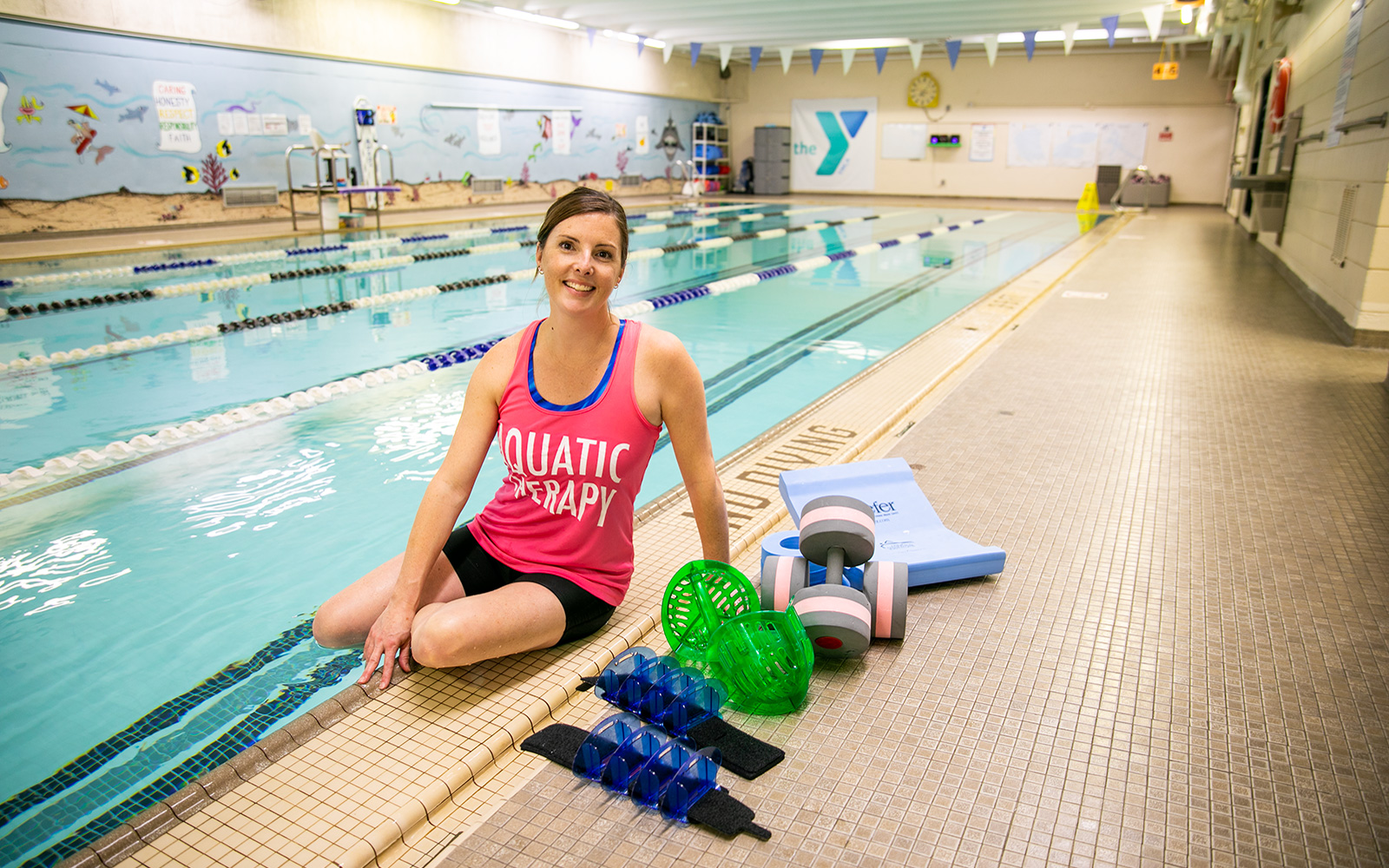 Health and Wellness, Latest News
Now offering Aquatic Therapy, an alternative to traditional physical therapy.
Partnership with Itasca County Family YMCA allows for therapy services to be provided in the pool.
October 28, 2022

By Staff Writer
Grand Itasca is now offering Aquatic Therapy, an alternative to traditional physical therapy, at the Itasca County Family YMCA in Grand Rapids. As an extension of physical therapy services now offered at the YMCA Clinic, aquatic therapy takes place in the adjoined YMCA pool.
What are the benefits of aquatic therapy?
The warmth and buoyancy of the water promotes relaxation, reduces spasticity, improves postural tone, and can decrease pain. Water provides a medium for increasing range of motion, improving muscle strength, increasing endurance, improving body awareness, and improving balance and coordination. Movement is made easier by the upward force of buoyancy combined with decreased downward influence of gravity.
Who is best served by aquatic therapy?
Aquatic therapy can be beneficial for individuals of all ages diagnosed with conditions including, but not limited to:
Fibromyalgia
Stroke
Total joint replacements
Shoulder injuries
Meniscus and ACL reconstruction
Other orthopedic conditions
Balance issues
Arthritis
Spinal injuries or deformities
How do I get started?
A physician's referral is required to participate in all physical therapies, including aquatic therapy. Talk to your doctor if you think you would benefit from aquatic therapy. You will first meet with a licensed Physical Therapist for a land-based evaluation. A plan of care will then be developed, which may include an individualized aquatic therapy program. You will then be scheduled for your one-on-one therapy sessions in the pool at the Itasca County Family YMCA with an aquatic therapy technique trained and licensed Physical Therapy Assistant.